The
Indian

Land

Working

Group

Team
Meet the ILWG Team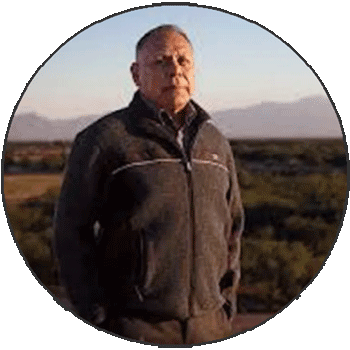 Austin Nunez, President, Board of Directors
Austin Nunez is chairman of the San Xavier District, one of the eleven political districts of the Tohono O'odham Nation (formerly known as the Papago Tribe of Arizona). He is currently serving his ninth four-year term, having continuously served since 1987. In his job as chairman, he presides over district council and community meetings; and is CEO for the district's governmental operations. Prior to becoming district chairman, Austin worked for four years in Native American community development programs, first serving as assistant director for an international community development organization, serving nineteen Native American nations in Arizona; and secondly for the then Papago Tribe of Arizona, as assistant director for the Community Development Program. He is also board president for the Indian Land Working Group, a national organization dedicated to the restoration and recovery of the Native land base, and the control and use of this land base by indigenous Native American communities. He has held this post since 2001.
Marcella Giles, Vice President, Board of Directors
Marcella serves as Vice-President of the Indian Land Working Group, (ILWG), a 501(c)3 non-profit organization, a position she has held for 25 years. The vision of ILWG is that indigenous land survives forever and that Allottees should have access to resources to defend and protect their ancestral homeland.
Born in 1943 and raised on her grandmother's original allotment on the Muscogee (Creek) Nation reservation, she graduated from Oklahoma State University and pursued a teaching career in secondary education for 19 years. Protecting her family's land became a concern when a probate turned contentious. She left teaching and pursued a law degree at Georgetown University Law school graduating in 1988. For the past 28 years, Marcella has concentrated on legally representing Native American tribes and individual Indians with allotments across the country. She has served in Federal, State, and Tribal positions including at the Department of Justice, Office for Victims of Crime, as a Solicitor for the Department of the Interior, advising the Bureau of Indian Affairs and appointments as Attorney General for Muscogee Nation and Seminole Nation of Oklahoma. Her practice as a sole practitioner included oil and gas issues, rights-of-way and assisting individual Indians with their legal research related to land records.
Marcella continues to advocate and represent the interests of Native American landowners. Her work with the Indian Land Working Group (ILWG) does focus on empowering allottees through development of responsible land laws to diversify and sustain productivity of the land and restore and recover homelands for future generations
Eldine Stevens, Treasurer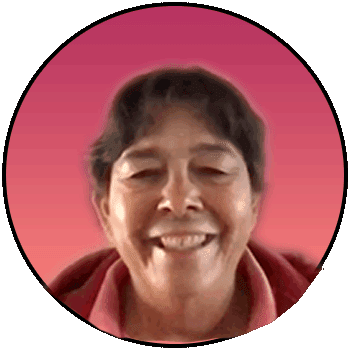 Polly Croteau, Strategic Advisor